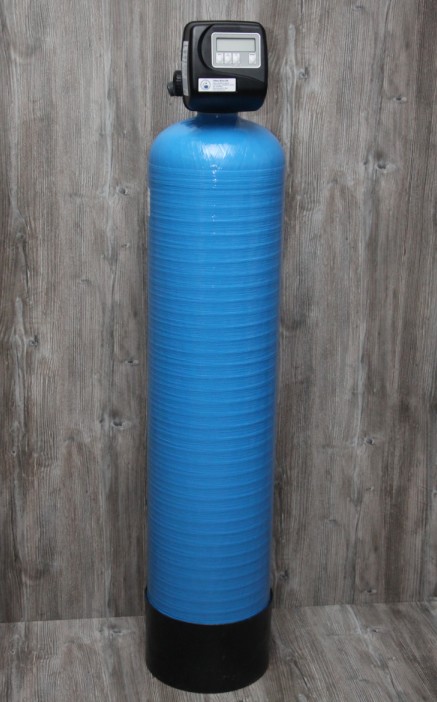 ~ Improves water quality
~ Reduces odors
~ Reduces hydrogen sulfide
~ Reduces organic matter
~ "CARBON" series equipment characteristics:
"CARBON" with activated carbon filling improves the quality of water, cleans it from various chemical impurities, removes unpleasant tastes, odors, colors, sulfur and chlorine residues. This equipment is suitable for private houses and commercial facilities.
~ Brief principle of equipment operation:
The pressure tank of the water treatment equipment contains activated carbon. The untreated water flows through the activated carbon filling. Thanks to the absorption properties of activated carbon, it efficiently absorbs chlorine residues, liquefied gases and organic compounds, providing the consumer with better quality water. In addition to that, the machine is equipped with automatic controls that provide regular rinsing of activated carbon.
The controls are fully equipped with the necessary functions to be able to correctly adjust the settings individually required by each customer based on water analysis results, water pressures, etc. The rinsing frequency depends on the water quality, water consumption and equipment model (activated carbon).
Activated carbon reduces its cleaning capacity over time, as it is quite difficult to remove the accumulated substances from the surface of the carbon particles, so it is recommended to replace this filtering medium periodically. Exact replacement frequencies cannot be calculated because water-reactive substances (odors and organic) are variable, volatile, etc. An indicator of the replacement of activated carbon is the reappearance of odors in the cold water after the plant.
Most often, the replacement of activated carbon filling takes place approximately every 2-3 years.
No reagents are required for operation.
Important! The equipment can also be purchased with a manual mechanism, thus significantly reducing the purchase amount of the equipment.
~ Equipment capacity:
Note! Treatment capacity is not equipment flow rate. The flow rate of the equipment is generally much higher than the treatment capacity (see table below).
Note! At times when the water consumption is higher than the treatment capacity shown in the table below, the water treatment function will still be performed, but the degree of treatment will gradually decrease depending on the amount of water consumed at the time.
| Model | Equipment treatment capacity normal / max | Maximum flow |
| --- | --- | --- |
| CARBON 1000 | 0,5-1,0 m³/h (25l/ min) | 5,1 m³/h |
| CARBON 1500 | 1,0-1,5 m³/h (30l/ min) | 5,0 m³/h |
| CARBON 2000 | 1,5-2,0 m³/h (33l/ min) | 4,8 m³/h |
| CARBON 3000 | 2,0-2,3 m³/h (42l/ min) | 4,4 m³/h |
| CARBON 4000 | 2,5-3,0 m³/h (50l/ min) | 4,2 m³/h |
| CARBON 6000 | 3,0-3,5 m³/h (65l/ min) | 3,9 m³/h |
~ Equipment assemblage and manufacturers:
SIA "Ūdens būve" performs full equipment assembly. The equipment is assembled in the workshop of SIA "Ūdens būve", 87 Kalnciema Street, or, if necessary, in the facility. The components are of high quality, they have been inspected and tested.
Control mechanism: CLACK WS-TC or EI (USA)
Filled Activated Carbon: DOSOTEC (Poland)
In order to obtain additional information about the equipment, its specifications, dimensions and technical parameters, it is necessary to contact the seller by sending a request to the e-mail address This email address is being protected from spambots. You need JavaScript enabled to view it., or by calling the office telephone +371 29349862.
Equipment warranty: 3 years.